Finial Flax

is a small British design team set up to produce skilfully crafted British gifts. Working with small UK businesses and using the finest natural materials Finial Flax designs with a conscience and the aim to tread lightly on the environment. Over the past year illustrators Claire Walford and Kirsty Todd have worked closely with master craftsmen to create a range of bone china pots

entirely designed & manufactured in Britain

.
The

Finial Flax Collectable

is a 'zero air miles' product that combines exciting monochromatic illustrations with strong colour to create a gift that is both flexible and fun. Enjoying the strength and translucence of bone china the pot has endless uses and can truly last through 'The Seven Ages of Man'. This perfect gift can be bought containing hand poured 100% natural plant wax, which once lit magically enhances the engaging monochromatic illustrations to enjoyed for many hours. Once finished the Finial Flax Collectable candle continues its life as a pot vase offering a multitude of uses. Alternatively it can be bought solo and your gift personalised with the addition of numerous items of your choice ... a pot candle,night light, flowers, bonbons, crudites.... the list is as endless as your imagination.
Our design style and approach has now been extended onto Irish linen tea towels. Linen, made from the flax plant, is notable for its high absorbency and hard wearing qualities and is produced with less impact to the environment than cotton thus enabling us to stay true to our manufacturing objectives.
---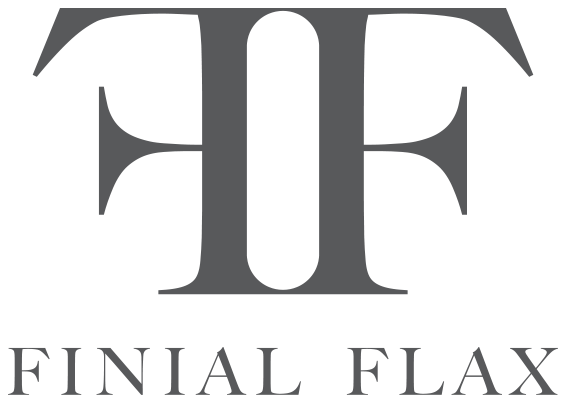 'Enjoy British design that considers you & appreciates the world we live in'